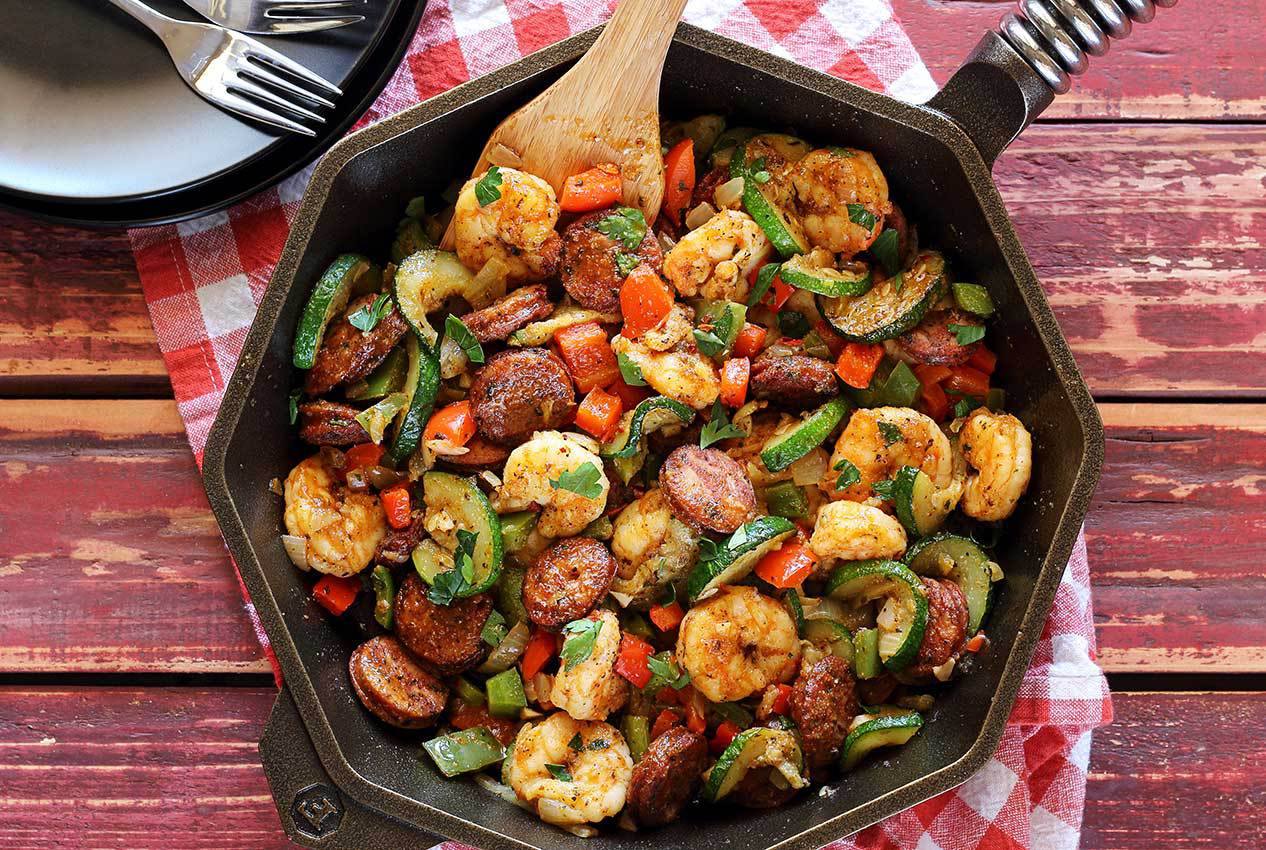 Ingredients
1 lb of medium or large shrimp (peeled and deveined)
1/2 lb oz of Chorizo or Andouille Roma Sausage

3/4 cup diced red bell pepper

3/4 cup diced green bell pepper

1/2 of a medium yellow onion, diced

1/4 cup chicken stock

1 zucchini, chopped

2 garlic cloves, diced

Salt & pepper to taste

Pinch of red pepper flakes

2 tsp Old Bay Seasoning

Olive oil or coconut oil


Optional garnish: chopped parsley
Directions
Par-boil Chorizo or Andouille sausage over medium-high heat in 1/2 inch of water for 10-15 minutes, flipping occasionally until no longer pink.

Heat a large skillet over medium-high heat with some olive oil or coconut oil. Season shrimp with Old Bay Seasoning. Cook shrimp about 3-4 minutes until opaque – remove and set aside.

Cook onions and bell peppers in skillet with 2 Tbsp of olive oil or coconut oil for about 2 minutes. Add sausage and zucchini to the skillet, cook another 2 minutes.

Put cooked shrimp back into skillet along with the garlic, and cook everything for about 1 minute.

Pour chicken stock into pan and mix through to moisten everything. Add salt, ground pepper, and red pepper flakes to taste.

Remove from heat, garnish with parsley and serve hot.